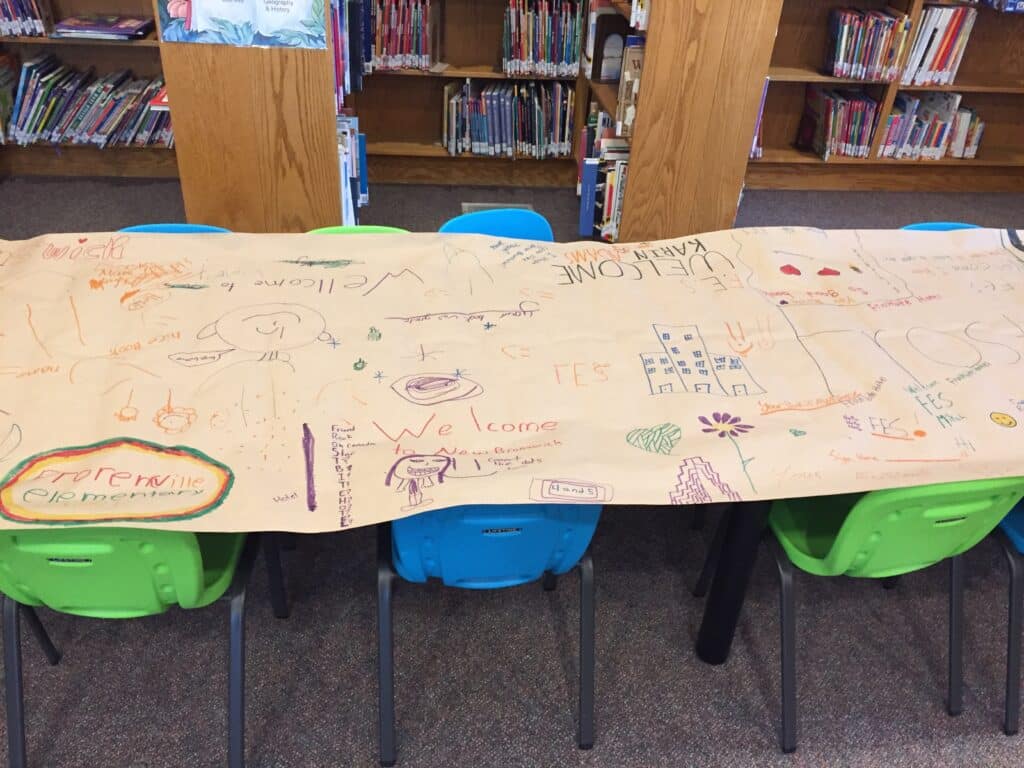 I was thrilled to receive a packet of letters about Frostbite Hotel and this HUGE 'Welcome Poster' from the Hackmatack Club at Florenceville Elementary.
I love the colourful, fun artwork on the poster — and the questions and comments in your letters really made me think. I am planning to get back to you soon, but please give me a bit of time to respond while I figure out answers worthy of your questions!!
Thank you for participating in the Hackmatack program and I'm glad some of you chose to read Frostbite Hotel. Hope we get a chance to meet one day…
Till then, all the very best!
Karin 🙂