I was so fortunate to join four Grade 4/5 classes at Ecole Belmont for several writing workshops. We started with a couple of sessions each…and we enjoyed our time together so much, we added a few more (it was a treat for me to see you all so soon – thanks for inviting me back!). You had a lot of questions about writing – great questions that really made me think! You also had many wonderful insights about writing from your own experiences. I can tell that you all read and write a lot at Belmont…and at home, too. That's great and I hope you keep it up!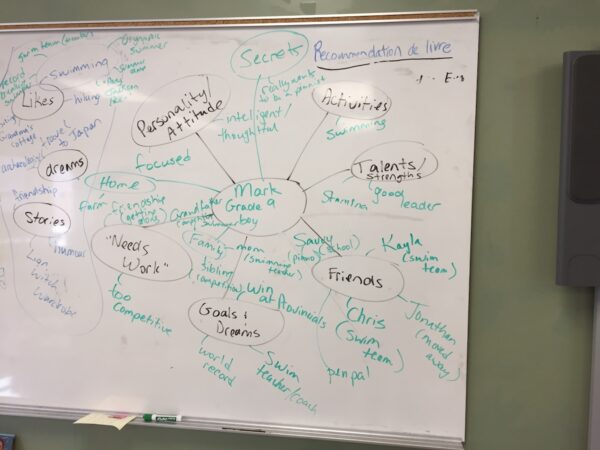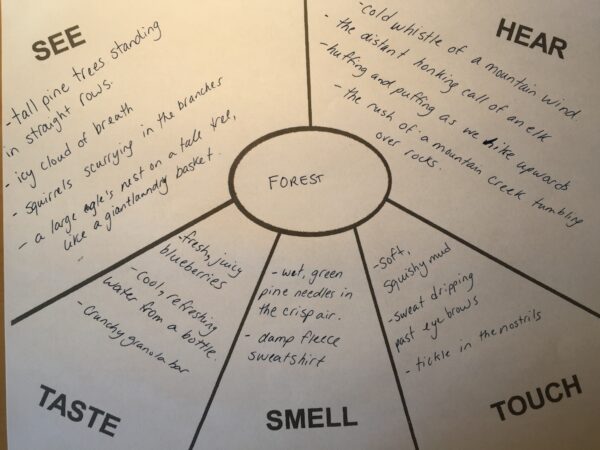 Besides 'talking shop', we searched our hearts and minds for concepts we cared about and knew about to inspire our writing. We brainstormed characters, worked through a few strategies for writing with impact, and even practiced revisions on a rough draft together. Some of us further explored our characters' story worlds, and even made plans for stories on storyboards. Several students began drafting their stories, while others continued to dream and plan. It's all part of the process, and it was fun for me to see it all in motion…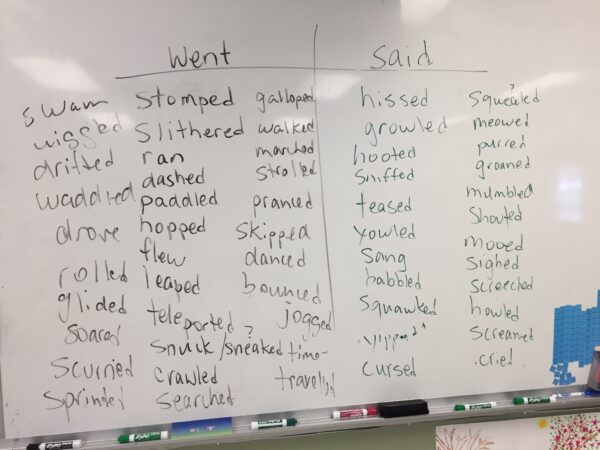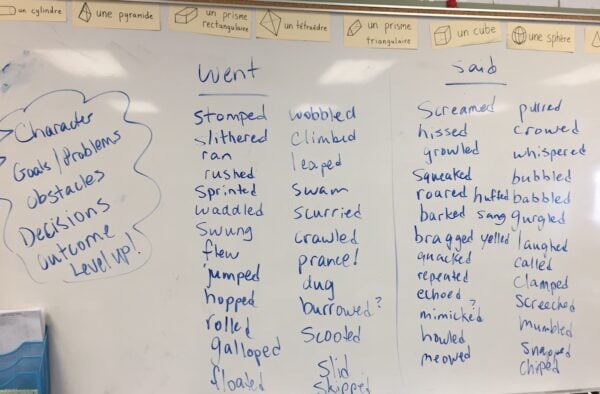 Meeting such friendly, enthusiastic and creative students  – and teachers – was an absolute highlight. I was also impressed by a willingness among many of you to go back to your ideas and dig a little deeper, or to review your writing and rewrite – exploring  other ways to describe a scene or set up your all-important opening moment. It's great to overflow with ideas, but when you're willing to keep working at them and to polish and refine your work, that's where things really come to life.
Another neat 'moment' I just have to mention – when several writers at a table 'became' their characters as they worked, talking and acting as though they were the heroes from their stories. I even joined in for a bit as Dylan from Mermaid Warrior Squad. I loved seeing this happen because, really, this is what you need to do when you write – 'become' your character(s) so that you understand and experience the world from their point of view. I find it helps in my own writing, and I was thrilled to watch you discover the 'acting technique' for yourselves!
I hope you all learned some creative writing approaches and strategies, and discovered some of the joy that writing and sharing your stories can bring.
Enjoy the rest of the year. Till we meet again!
Karin 🙂