Hello students at Victoria-Albert and Wi Wabigooni!
I'm an author who LOVES to work with young writers like you. I'm going to be coming to your classrooms starting next week to do some creative writing together, and I can't wait to meet you!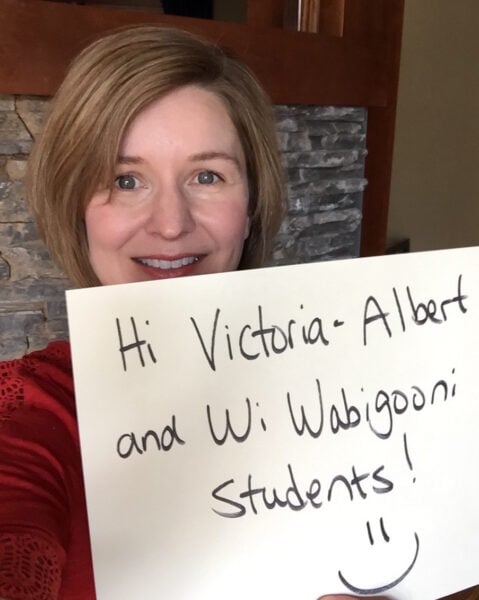 In case you were wondering, I've written five books (so far… 🙂 ). Here they are: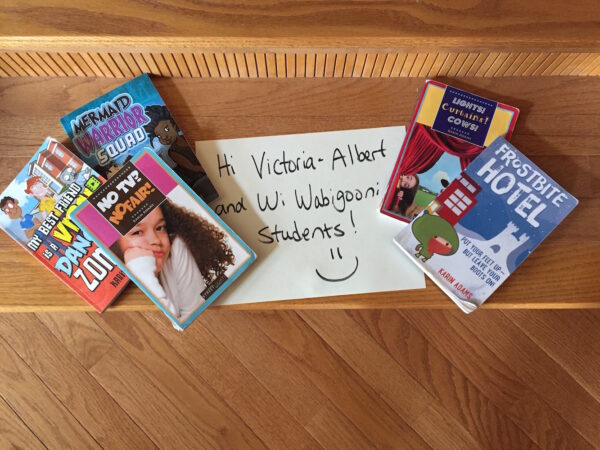 If you want to know more about the books, you can read about them here:
And of course, I'll bring them with me next week.
Can't wait to meet you soon – have a wonderful week!
Karin
P.S. I love the sound of the words Wi Wabioogini, but – I don't know what they mean! I really, really want to learn. Instead of googling it, I'm going to wait until I meet those students at Wi Wabigooni. Would you please tell me what this means when I meet you? Thanks so much! 😉