This past May and June, I spent a few days a week with the awesome Grade 4, 5 and 6 students at Wi Wabigooni and Victoria-Albert. From the moment we met, I felt like an old friend somehow (a very friendly school!). And then came the amazing questions! This is a curious, passionate group full of wonder about the world (we talked about way more than just writing…animals, the environment, art, sports, books we love…) – so, thanks for wondering about me!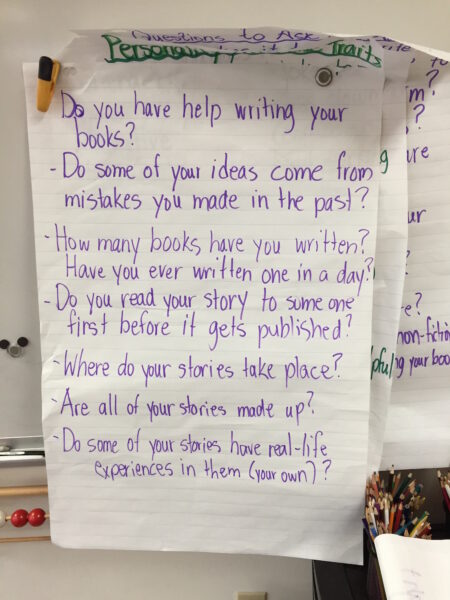 (Above are some of the questions my friends at Wi Wabigooni thought up together. This was one page of about five or six pages of questions – a world record!!)
Between all of conversations, somehow we also managed to do some writing, too ;). And we learned together that writing isn't only about sitting by yourself with a pencil and a piece of paper. It's about diving into our memories, observations, interests and experiences to come up with intriguing characters: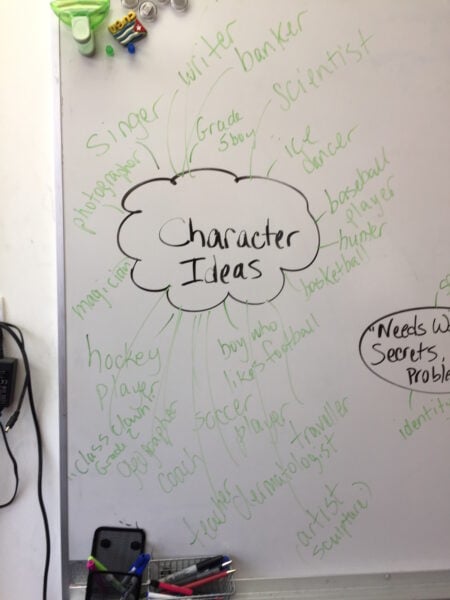 …then plunging deeper as we get to know the characters we want to write about. Here are some more of the webs we created together – have you noticed that I love webs?). I could barely write fast enough to catch up with the creative flow: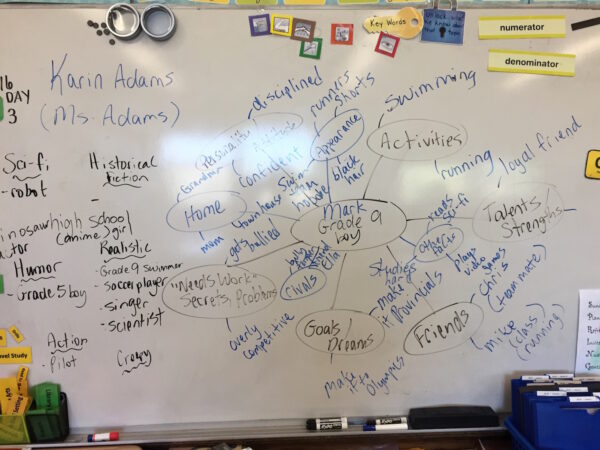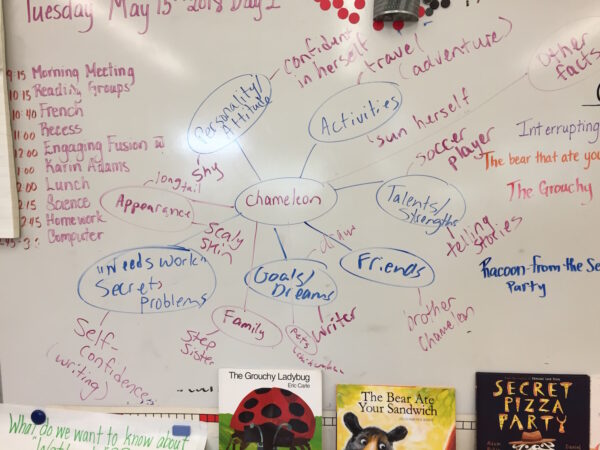 I didn't snap any pictures of our 5 senses webs (must have been too busy!), but these were great, too. Besides the swimming pools and jungle scapes we created together, as I strolled around your classrooms I saw you developing soccer pitches and ice rinks, arts colleges and family homes, theatres and hospitals, underwater ocean lairs and dry deserts, party rooms for fun and games and kitchens filled with the aroma of fresh baked cookies…and so much more. Your imaginations were taking off…
After making storyboards to plan our stories, we next talked about how to make good writing into writing that shines, by choosing intriguing words…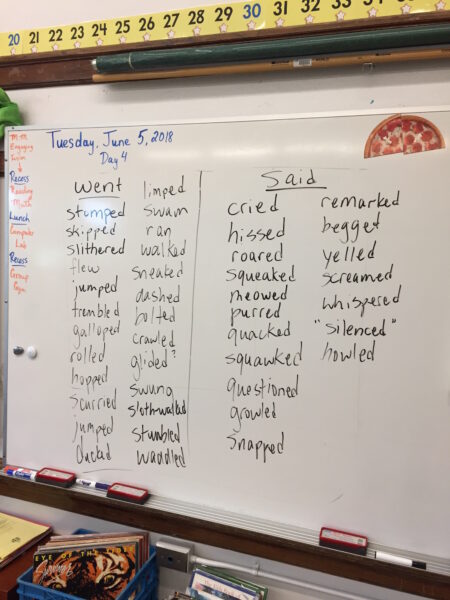 …and showing more than we tell. You all did so well with this, turning a basic draft of a story into something with character growth, atmosphere, emotion and suspense (and in some cases humor!).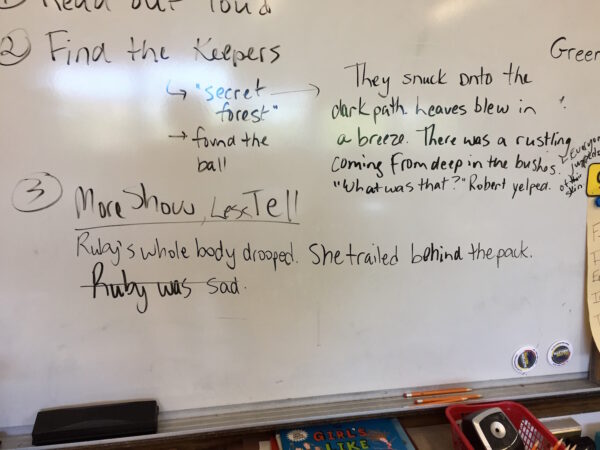 I've heard from your teachers that you've gone on to do more work on your stories. Some of you even started again, to make use of an 'opening hook' and write with even MORE show and LESS tell – I'm so proud of you for doing that. That's what all writers must go through to bring their story to life. But isn't it exciting to see your own story get clearer and clearer every time you make a thoughtful, creative change?
So… congratulations to you and your fabulous teachers for a spectacular Engaging Fusion experience. I won't forget it! And thanks for the best kind of an end to the school year (we even got to cheer on our Jets together during their outstanding playoff run!):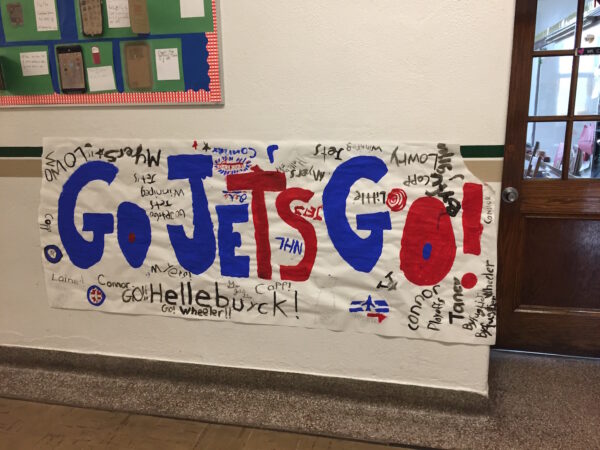 Have a happy summer doing the things you enjoy (I know a lot of you will be reading and writing!)
Till we meet again,
Karin