Hi Everyone!
I hope you're all doing well and having a terrific final few weeks of Grade 6.
I was honoured to be invited to attend East Selkirk Middle School's tenth anniversary celebration. I enjoyed catching up with your teachers, seeing some of you again (YAY!) and meeting your families. And most of all…I LOVED getting to see your amazing finished books!  (Pardon the silly selfies – just wanted to show you that I was really there! LOL)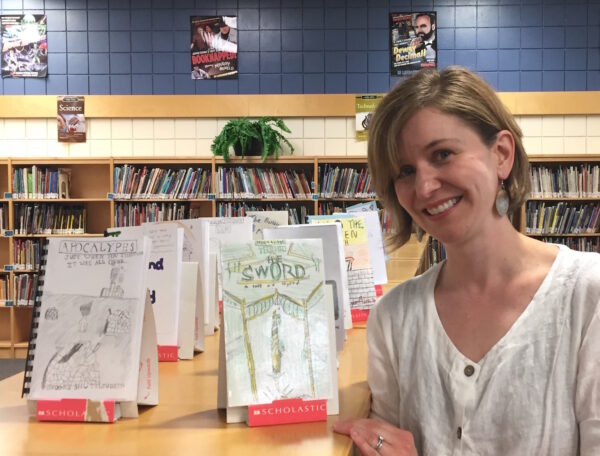 I was proud of the work you did to carefully craft your finished stories. You made me see, hear, and feel the action (I read each and every book's opening paragraph  – couldn't help myself, they hooked me right in, just like we talked about! 😉 ). The cover art, dedications, and books summaries were also beautifully done, and the bookbinding gave your stories a deserving frame.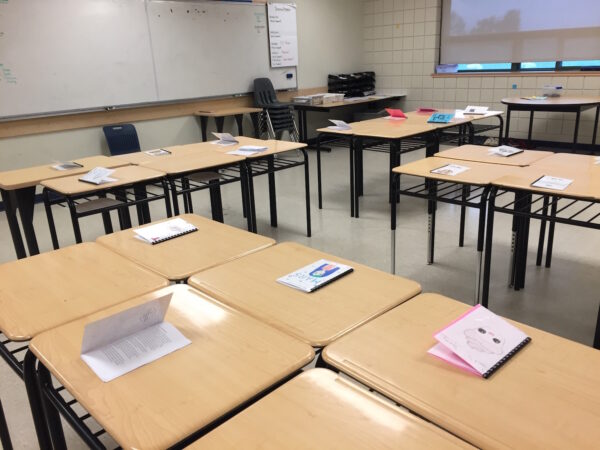 I know how exciting it is to see the idea that jumps into your head leap off onto the page and then (after lots of hard work) become a book to share – I'm sure you all have that same feeling…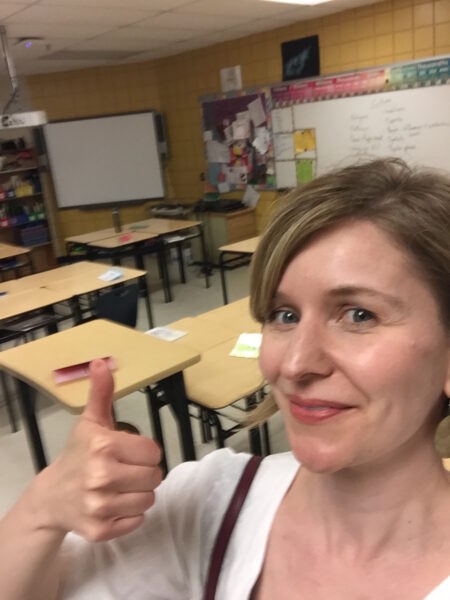 A special thank you to those who dedicated their books to me. I was moved to see that I helped you in some way along your writing journeys. I also must give a big shout out to your teachers who helped guide your work and put on such a fantastic book showing.
Have a happy summer full of all the things you love to do. (And do keep reading and writing!)
Till we meet again,
Karin